Repairs and Restoration
Repairs and Restoration
Repairs and Restoration
Whether your jewelry simply needs a clasp replaced or you have an antique piece that needs to be restored, Rihner's Jewelers provides professional restoration and repair services you can trust for all types of jewelry and gifts.
Our Master Jeweler, Rudy Rihner, uses the latest technology in tools & equipment! We can restore your most treasured jewelry so it can be worn and passed down from generation to generation.
We provide the following Jewelry repair and restoration services: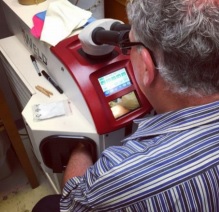 Antique Refurbishing
Casting
Clasp Adjustment
Cleaning and Refinishing
Custom Jewelry Repair and Restoration
Gemstone Replacement and Tightening
Ring and Wedding Band Sizing
Pearl Restringing
Refinishing and Refurbishing
Remounting
Setting Stones
Prong Re-tipping and Repair
Watch Repair
Appraisals
And More
Remember, in order to enjoy jewelry for years to come, it must be taken care of properly and often. We want to be the jewelry store that you trust to give your grandmother's engagement ring and your wedding ring to. We understand that clasps break and diamonds become loose in their settings, and our experienced craftsmen are prepared to help you.
Jewelry Appraisals
GIA Certified Diamond graders & gemologists are able to prepare expert documentation for insurance, estate, and fair market-value purposes. Our expert staff, craftsmen, and gemologists know gems, jewelry, and precious metals, and we can help you evaluate your
jewelry today.
Whether you have your grandfather's watch or a piece you recently purchased, we will be happy to provide documentation for you. Because the market conditions change year-to-year, we recommend that you have appraisals for your jewelry done every three to five years.
Engraving
At Rihner's Jewelers, we offer hand and machine engraving. Depending on what you would like engraved, our experts are prepared to help you decide whether the hand engraving or machine engraving option is best for you.